SpinLife is part of our new initiative to profile companies we believe offer great service and terrific value to our readers. While this particular merchant is not necessarily related to starting up a business, we have found that many of our loyal website visitors have friends or relatives that may have a need for items featured on SpinLife.
With their 110% price guarantee and free shipping on ALL orders over $50, we feel that SpinLife is a merchant worth mentioning partly because of their product offering and competitive pricing but also for their knowledge in the space and customer service support.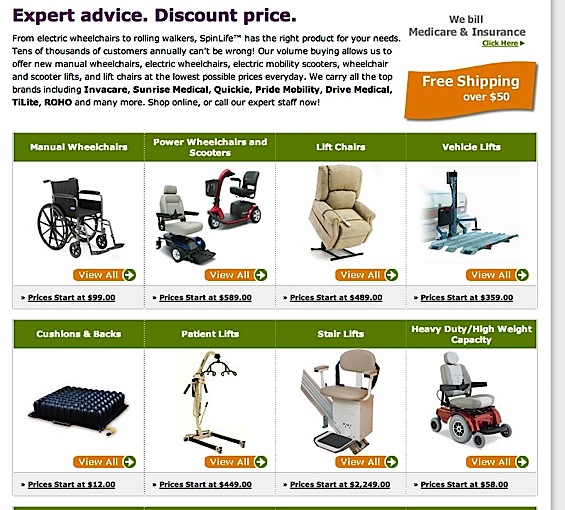 If you're having trouble deciding which product to get for yourself, a friend, or a family member, SpinLife has a dedicated section called SpinTips.
Decisions. Lots to make when you're selecting a wheelchair or scooter. SpinTips offers up the insights of our panel of experts, with concise, clear articles about issues like wheel size and seat depth, or the difference between power and manual wheelchairs. SpinTips also helps you learn how to use it well, and how to keep it in great shape. Welcome to wheelchair university!
There are a multitude of categories and hundreds of products readily available for fast shipping. These include:
– Manual Wheelchairs >>
– Power Wheelchairs >>
– Mobility Scooters >>
– Sport Wheelchairs >>
– 4-Wheel Scooters >>
– Ramps >>
– Cushions & Backs >>
– Patient Lifts >>
  &#160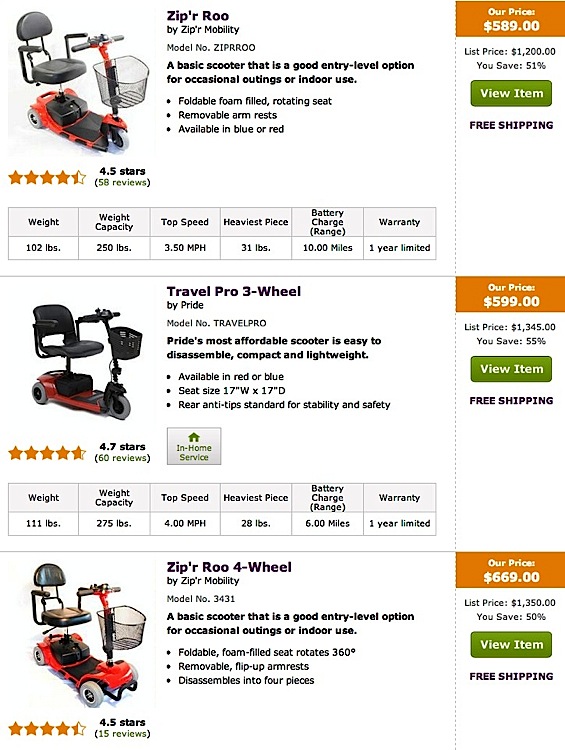 Look around for something that suits your needs and when you're ready to buy, one of the things we like about SpinLife is their 110% price guarantee. Can't beat that!!
If you've enjoyed the profile on SpinLife and would like to see more special features like this (beyond the regular StartupForNewbies type merchants), please contact us and we'll be happy to add more high value companies.
Visit Spinlife.com to see more of their product line from the people that call themselves the "experts in motion".
  &#160