DIY Themes literally is a do-it-yourself WordPress theme provider that allows you to launch your website with minimal experience. You get unlimited use of all DIY Themes (previously known as Thesis Themes), access to member's forums (which is helpful to access support should you run into any issues), and lifetime upgrades to all themes.
As a DIY Theme member, you also can be assured of the quality with a 30 day money back guarantee.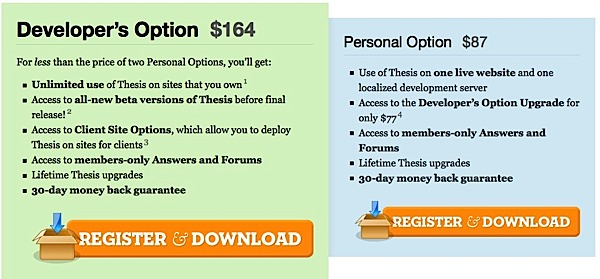 So go head and set up your web hosting plan with one of the top notch hosting companies, join DIY Themes or one of the other premium WordPress theme providers, and you're on your way to creating a legitimate website for all the world to see.
If you still haven't decided whether DIY Themes is for your, check out the following people who are currently running DIY Themes (Thesis) or have run it in the past. Those in the Internet/tech world know that these folks are highly regarded in the industry.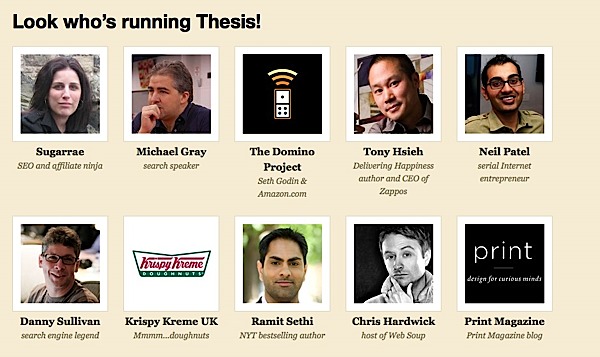 If you'd like to see what others have done with their DIY Themes, check out the portfolio below which are sent in by existing DIY Theme members. All I can say is that these sure beat out the free WordPress themes displayed at WordPress.org. It really is like night and day.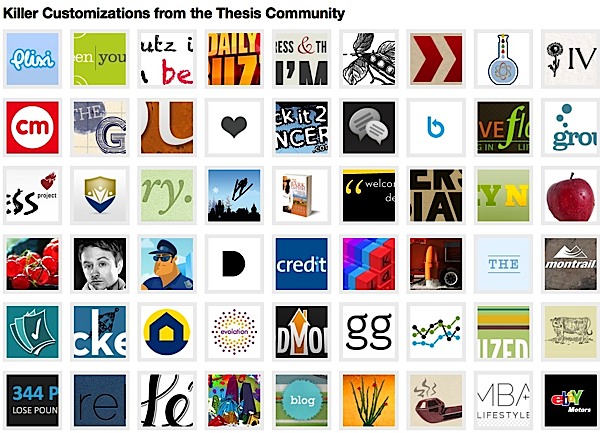 Personally speaking, I prefer Studiopress and Elegant Themes over DIY Themes. I believe the former (StudioPress and Elegant Themes) offer a better user experience and have a more intuitive, common sense approach when it comes to building out your website. The templated themes are also more search engine friendly particularly at Studio Press. While DIY Themes does offer great features and services, we think Studio Press and Elegant Themes offer a superior product, better customer support, and a much easier to use interface.